Chassis stiffness is an often an overlooked aspect of performance that can be easily improved with a simple bolt-on brace. However, not all braces and bars are created equal.
We run our 10th Generation Civics on the street and track all the time. It's obvious to us that the cars could benefit from increased chassis stiffness. We knew we had to find a way to REDEFINE the Front Strut Tower Brace (FSTB) for this awesome community.
Performance, aesthetics, and additional bracing improve driver feedback and define the 27WON FSTB for all 10th Gen Civics… Type R, SI, and Base models alike.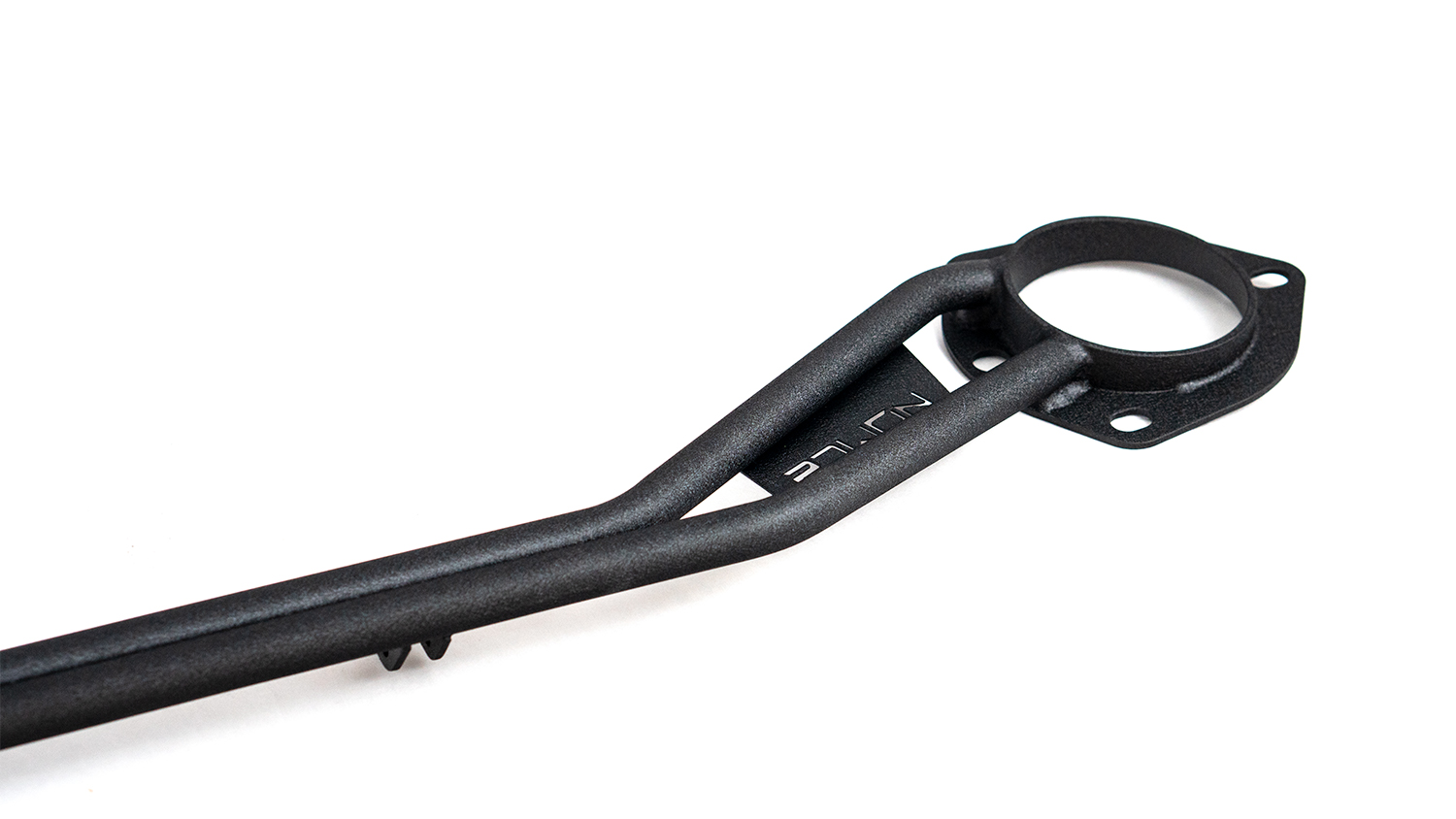 The unique dual tube design and one-piece construction comes together to create a high-performance strut tower brace that improves chassis stiffness AND looks great in your engine bay.
One-piece construction has superior strength over a 3-piece brace and the dual tube design keeps the profile slim in the engine bay while complimenting the natural body lines of the 10th Gen Civic.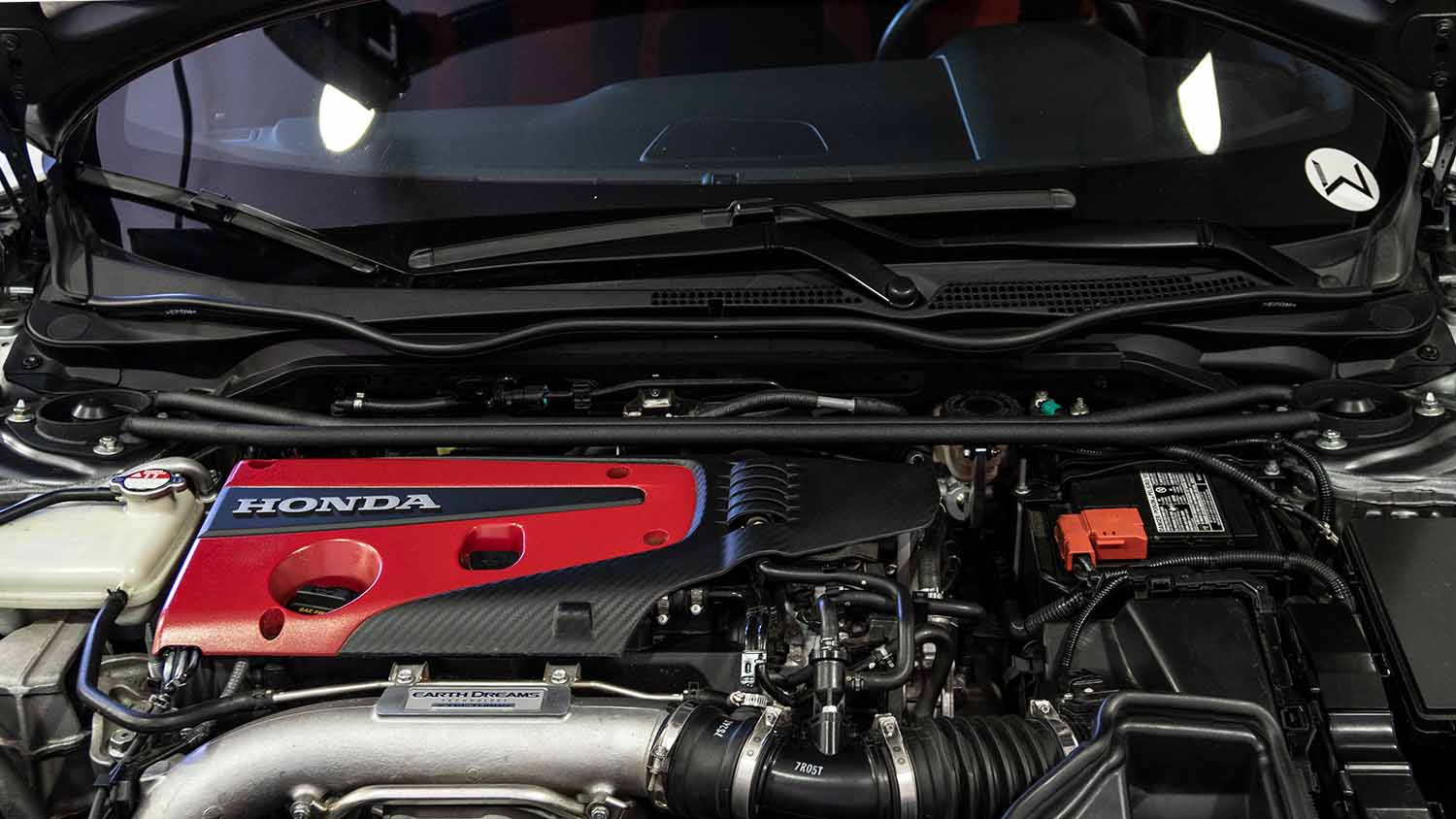 Installation is a breeze for CTR and not much more difficult for other Civics. For all non-CTR applications we include a new battery ground cable for proper fitment.
Be sure to check out our web friendly installation instructions. Download the FREE Dozuki app for color step-by-step instructions right from your mobile device.
Click here
for a full DIY video on how to install and adjust your master cylinder brace.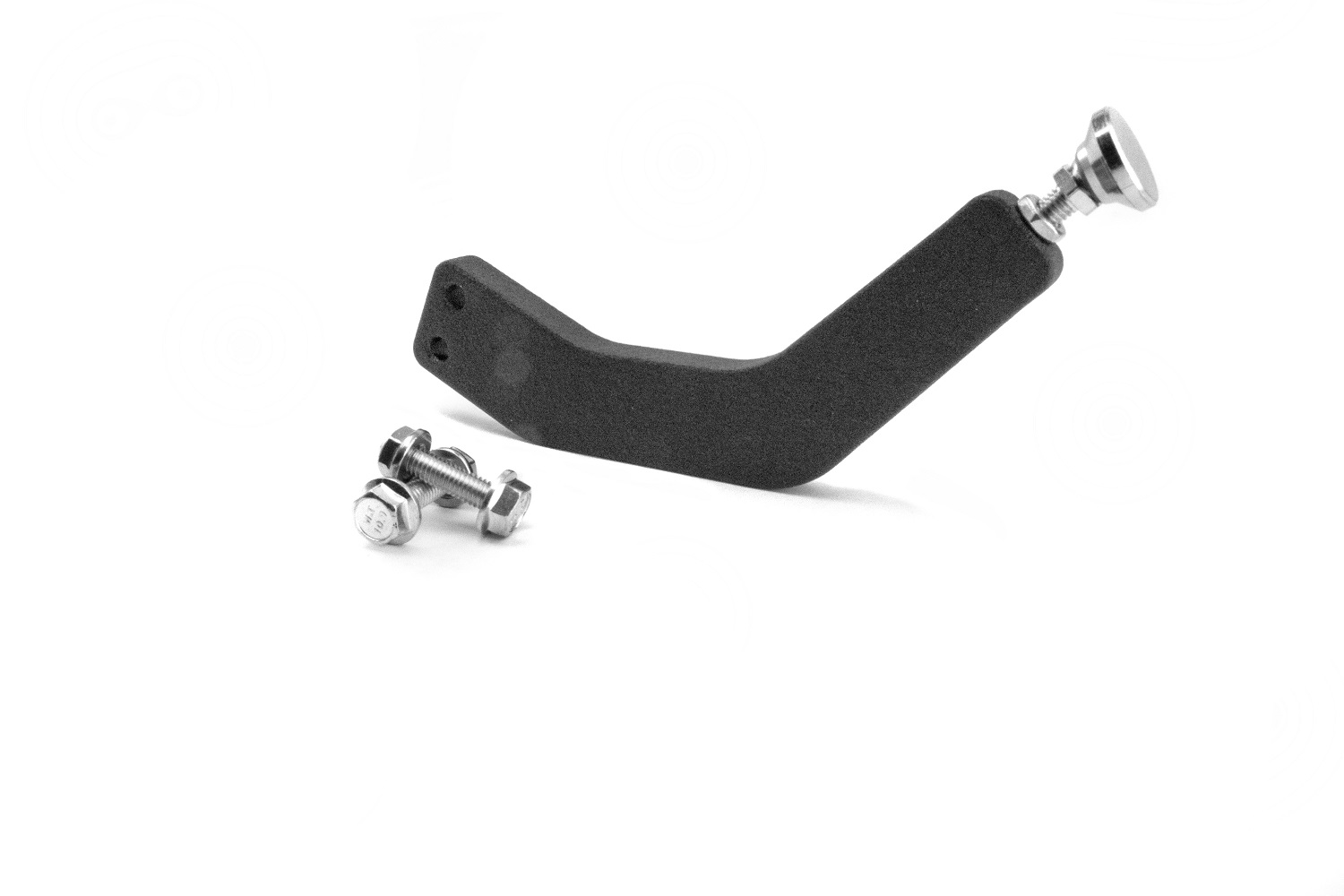 Available in addition to the FSTB as an upgrade or for purchase later is our billet aluminum master cylinder brake brace. The 27WON brake brace is designed to bolt on directly to your performance strut tower bar and press against the brakes master cylinder. The purpose of this is to reduce the flex of your master cylinder on the firewall.
By adding the brake brace you will reduce the movement of your brake master cylinder which will result in a more solid pedal feel and more consistent feedback when on track or under hard braking. This upgrade is a must-have for anyone looking to push the car's on-track performance.
Available in two versions, we have a Brake Brace for your particular Honda Civic.
Select

 

(sedan & coupes-only)

 

to get the correct brace to attach to your 2016+ Honda Civic, SI and other 1.5T 4-door and 2-door models.

 

will not fit NA 2.0L models
Select

 

(hatchback-only)

 

to get the brace for your Civic Type R and all 5-door hatchback models 2016+.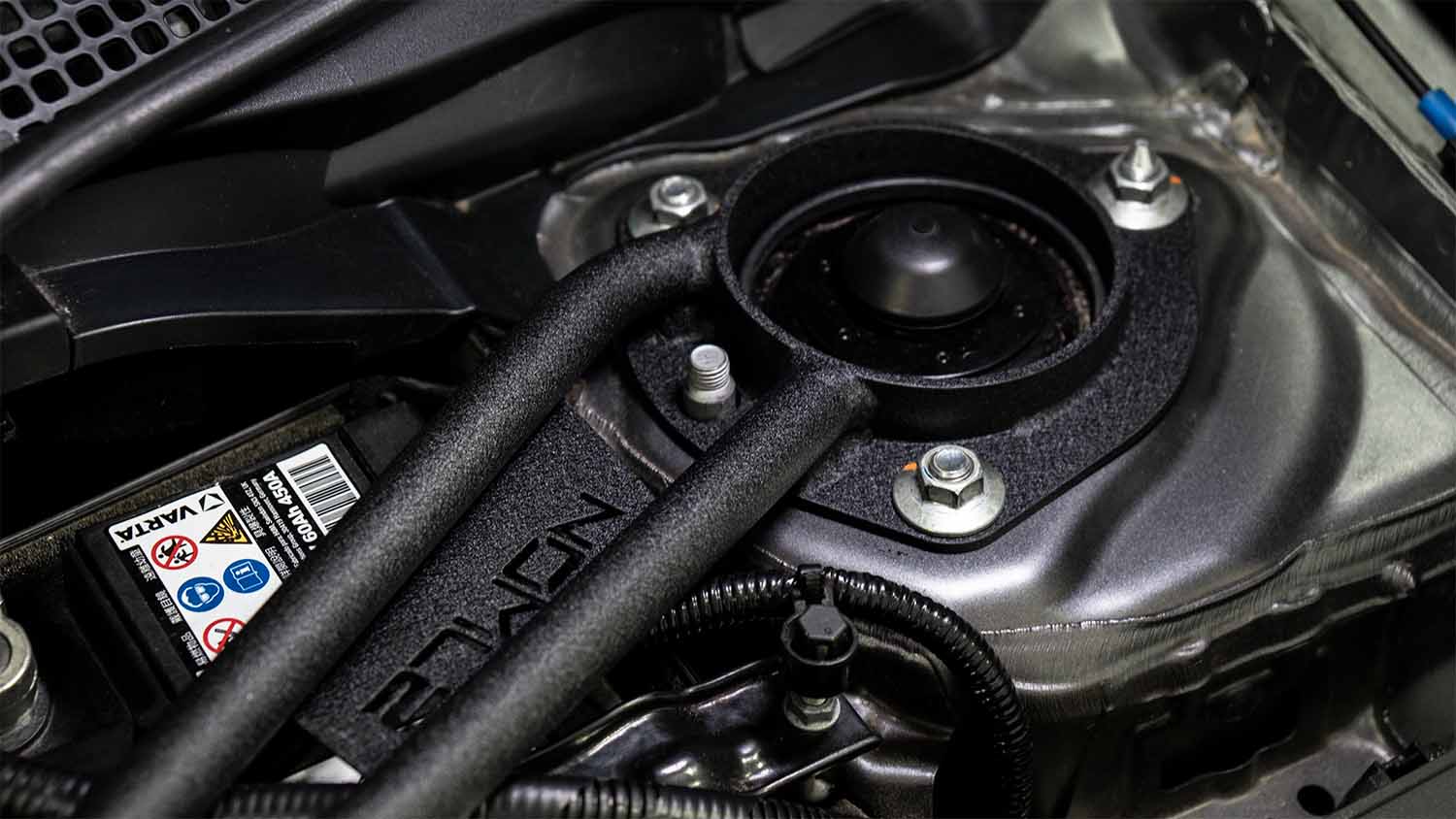 There are two common design approaches for strut tower braces in the industry today: Bolted End-plates and Fixed End-plates.
Bolted end-plate designs
allow for the use of different materials for the cross bar and the end-plates and are much easier to design and manufacture. However, the design has a weak point. The bolted connection between the cross bar and end-plates compromises rigidity. In single bolt connections the rigidity (buckling strength) of the brace is compromised by a factor of 4!
Fixed end-plate designs
feature single material construction. This results in a more complex manufacturing method but the result is a design that is
4 times stronger than a similar bolted end-plate design.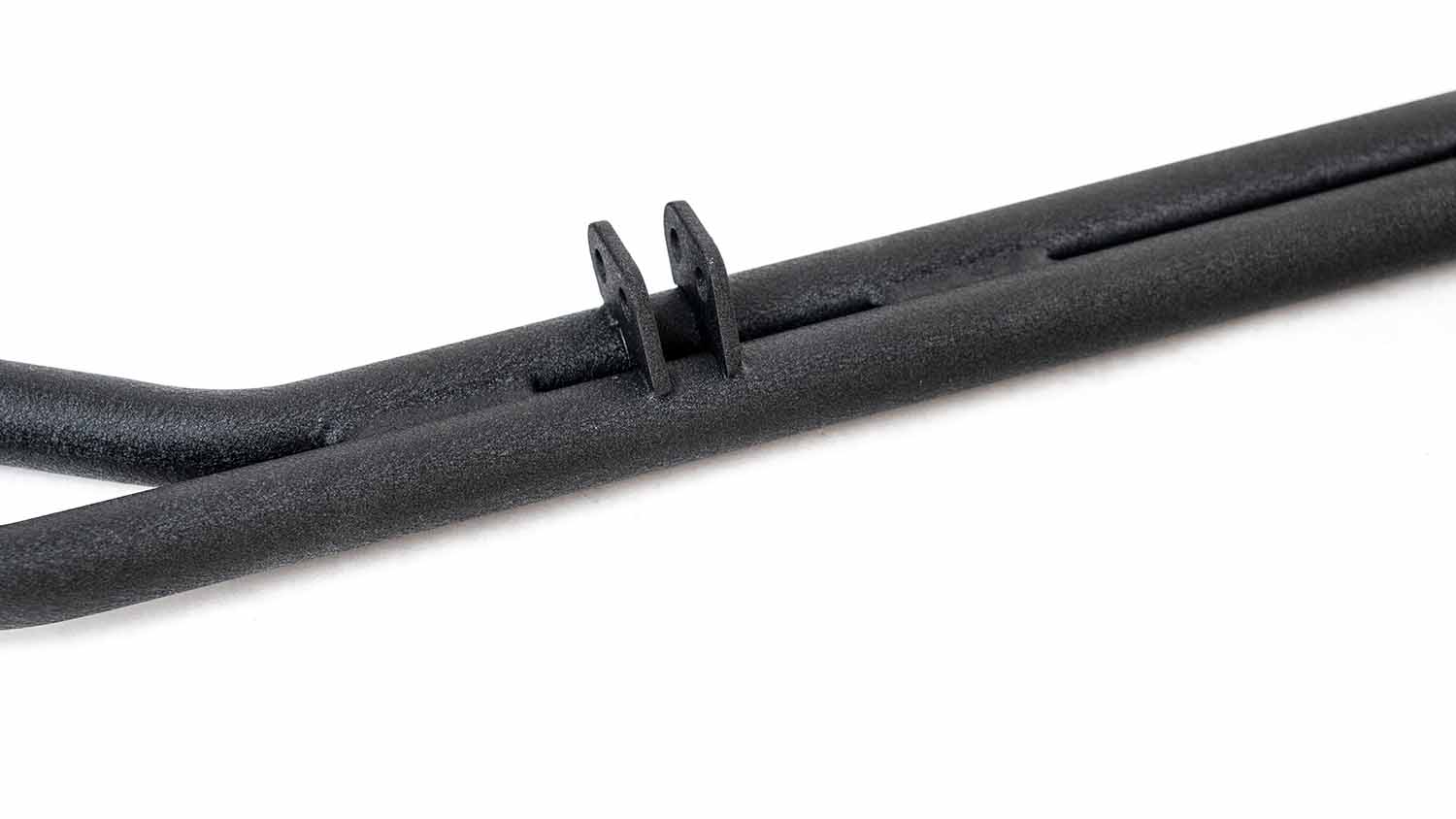 Utilizing a one-piece design with a goal for superior strength and slim profile, steel construction was the ideal choice. Thick-walled dual tubes are welded to the tower plates utilizing center cylinder construction to provide a robust chassis brace.
All of our bars are finished off in powder-coat for durability and a sleek look.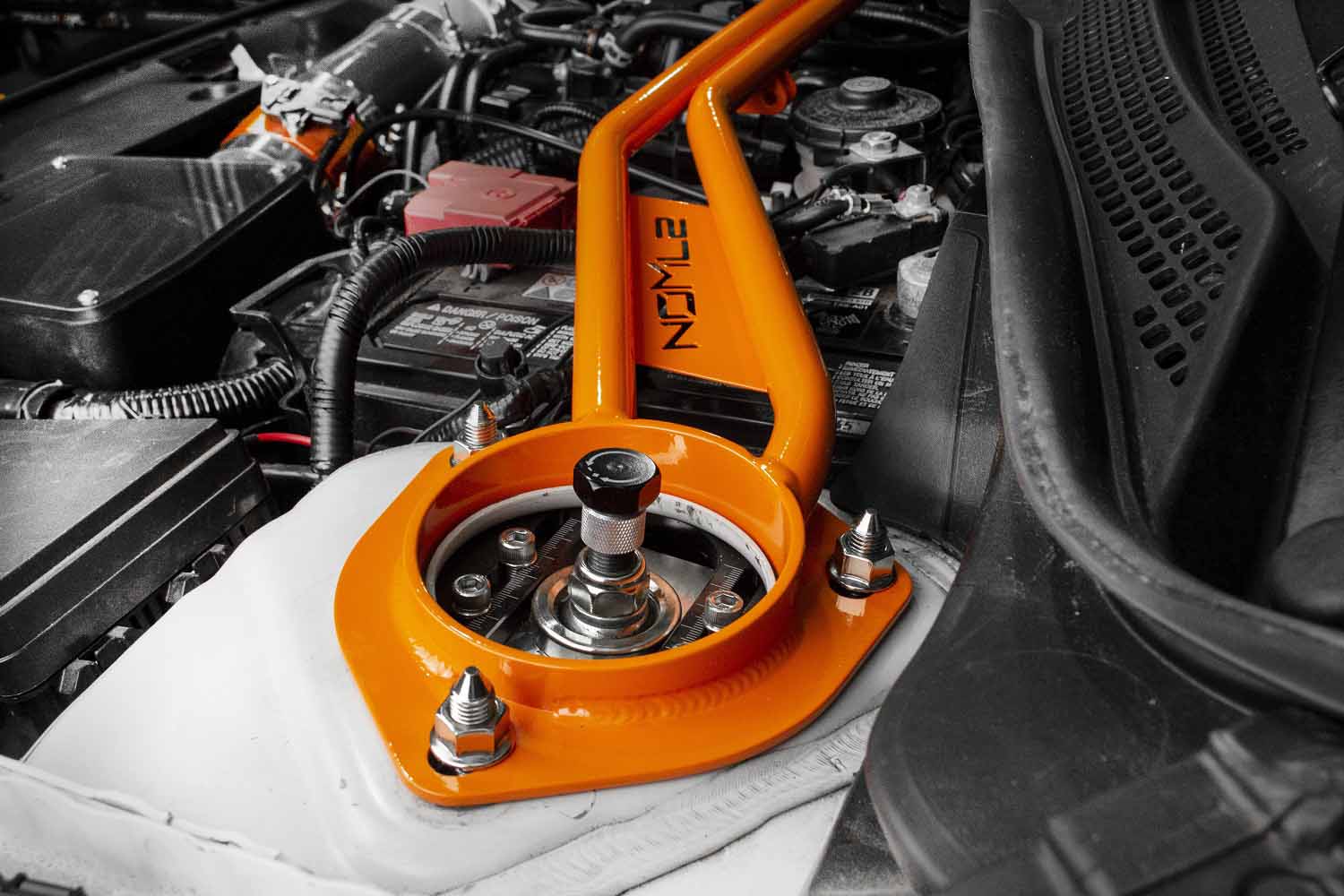 You know if its a 27WON upgrade then we need to offer it up in some 27WON style. You can acquire this bar in either a Wrinkle Black powdercoat or in our Signature Orange powdercoat. Which ever option you choose you will be adding some bonus style points under the hood.

RHD fitment of bar

 

not yet confirmed
Brace will not work on

 

RHD fitment

 

vehicles
Will not work on NA 2.0L Civic

 

due to metal vacuum lines located above air intake tube that can contact and rub against the underside of the bar to the left of the brake brace tabs
FSTB will not fit on 10th gens with

 

Password JDM

 

carbon fiber engine or battery cover due to covers being in the way
---

Limited Lifetime Warranty
Designed in Las Vegas, Nevada, in the U.S.A
Free Shipping in the Continental U.S. and Discounted International Shipping
Complete online installation instructions through the Dozuki App: Search "Performance Installs"
Install app downloads can be found here

 

Play Store

 

and

 

iTunes