Description
*ETA to ship new Downpipe orders is 4/20*

Performance turbocharged engines love a free flowing exhaust and intake system.
The 27WON Performance Downpipe for the 2016+ Honda Civic SI, Sedan, Coupe, and Hatchback provides a no compromise solution for power, style, and fitment.
CAD-designed cast stainless flanges with a Street-Catted option for a complete performance package. Check out the details and design below that went into the 27WON Performance Downpipe.


The inlet and outlet of the 27WON Performance downpipe are CAD designed for optimal flow, durability, and fitment. The market leading 3.125" downpipe inlet creates a large volume for the hot exhaust gases to escape, providing increased turbocharger efficiency and response.

Inlet and outlet flanges are manufactured from investment cast T304 stainless steel. Stainless steel piping and brackets are precision TIG welded for a long lasting and durable performance downpipe.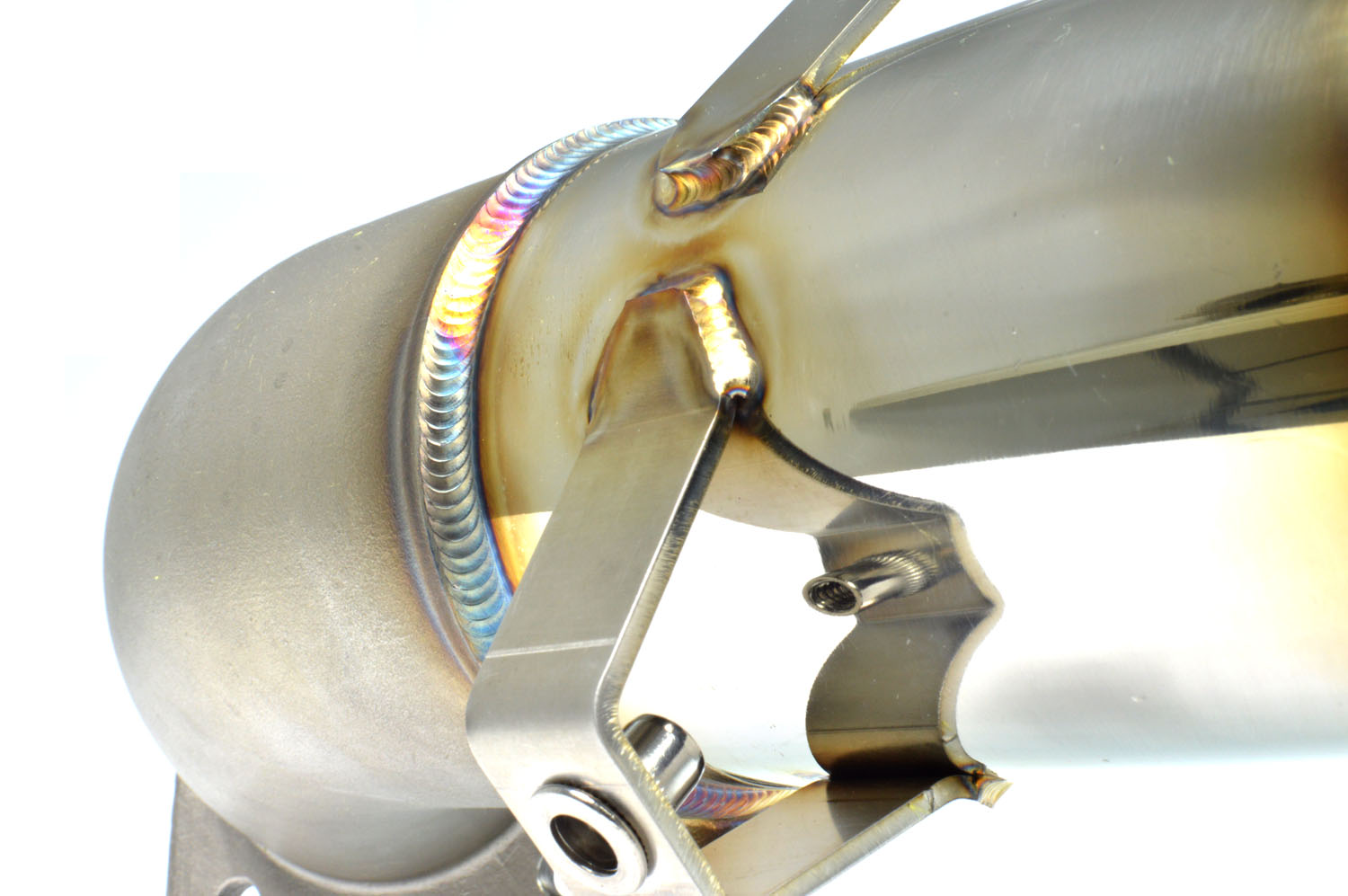 Precision TIG welding is utilized for the center section and the T304 SS heat shield brackets. The heat shield brackets are laser cut and formed with a multi-sided "foot" for a superior connection and durability.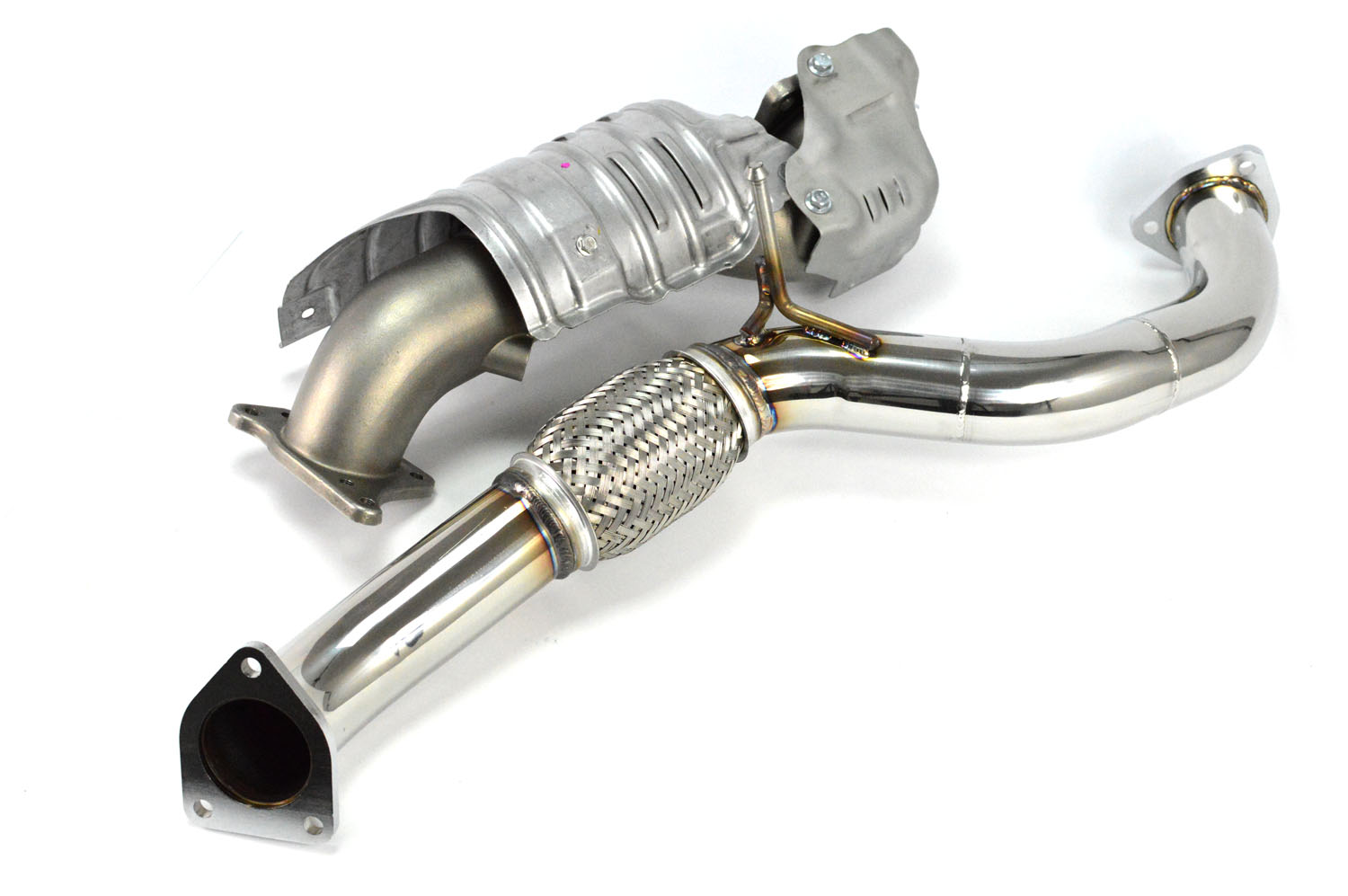 Heat is the death of performance and durability. Designed to work with all the OEM heat shields our; down-pipe works best when paired with the benefits of our larger and more free flowing front-pipe. Purchase them together and save over $100.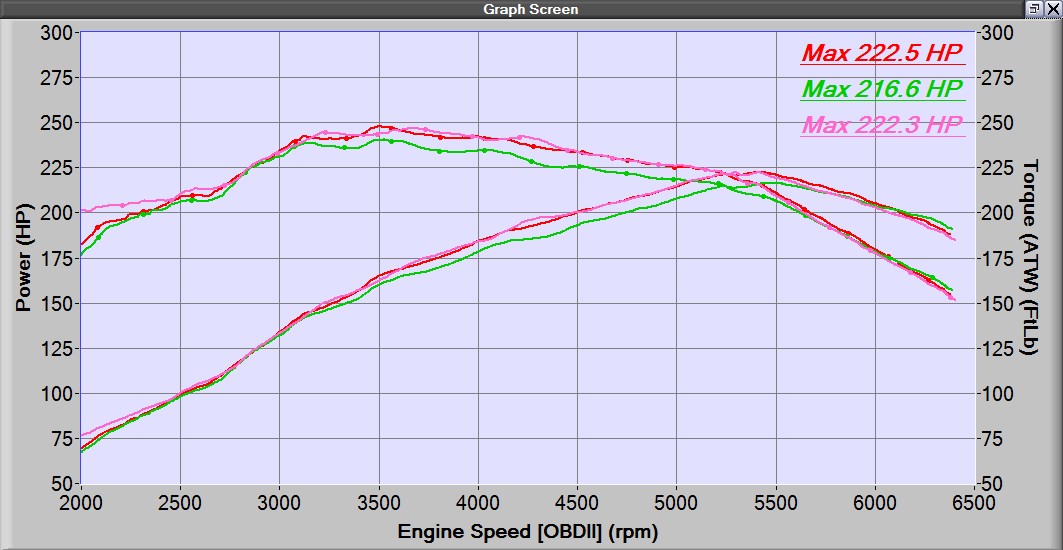 The free flowing downpipe provides 7 wHP gains from 3200rpm to 5400rpm with no tuning changes. The 27WON Street-Catted setup provides great power gains. Throw some custom tuning at it and the downpipe really starts to shine.
OEM downpipe

 

= green graph
27WON Street-Catted downpipe

 

= red graph

For street and race applications the 27WON downpipe can come equipped with a high-flow 200 cell density metallic foil catalytic converter.For-off road use only. CEL can be illumniated

---

Limited Lifetime Warranty
Designed in Vancouver, Washington, in the Pacific Northwest