Description
The sequel to the most successful and powerful drop-in turbo kit upgrade for the 10th generation Honda Civic is here.
The W2 turbocharger takes the proven performance of the W1 turbocharger system and brings it to another level. The W2 is

 

capable of hitting power figures over 375+WHP and beyond. This is a turbo you can grow with. Whether it's bolted onto a stock block or a freshly built engine with beefed-up internals you can have the confidence that the W2 turbo kit will give you the performance you want and need.

After years of testing and pushing the W1 to it's limits this is the next level; the W2 is a 100% brand new-drop in unit. A larger center housing & rotating assembly (CHRA), a 9-blade turbine wheel, a beefed up housing & cover, and more are the key principles of this unit.

Dig into all the details below and learn what makes the W2 the new standard in CivicX Performance.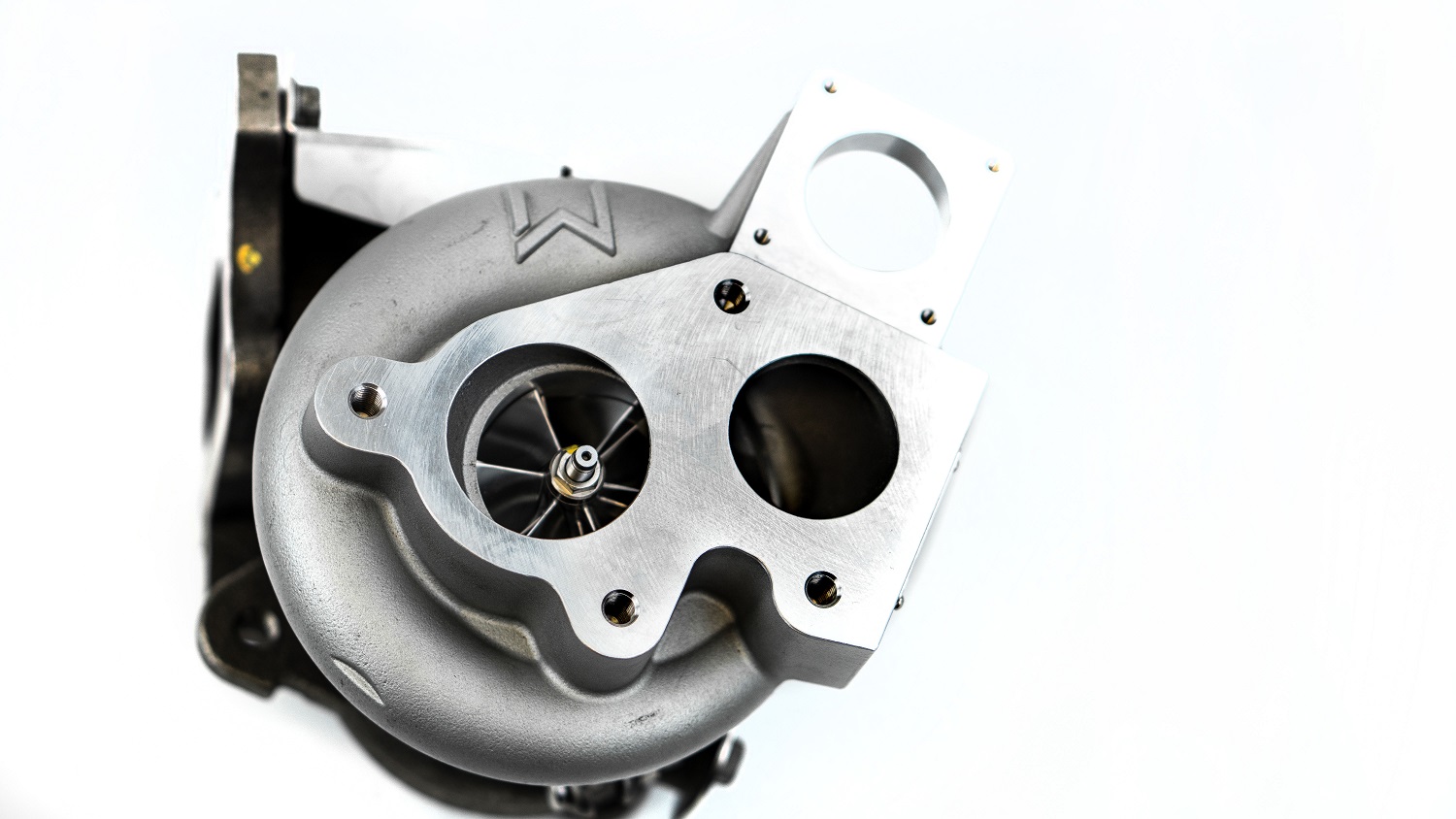 The architecture of the W2 turbo is all new. Designed from the ground up, the W2 is a true blank slate design. We took everything we learned from the W1 and applied to create a new turbo that truly does REDEFINE.

A larger CHRA, uniquely designed compressor cover, more robust turbine housing, and the capability of 400+ wheel horsepower make the drop-in W2 as unique as the owner.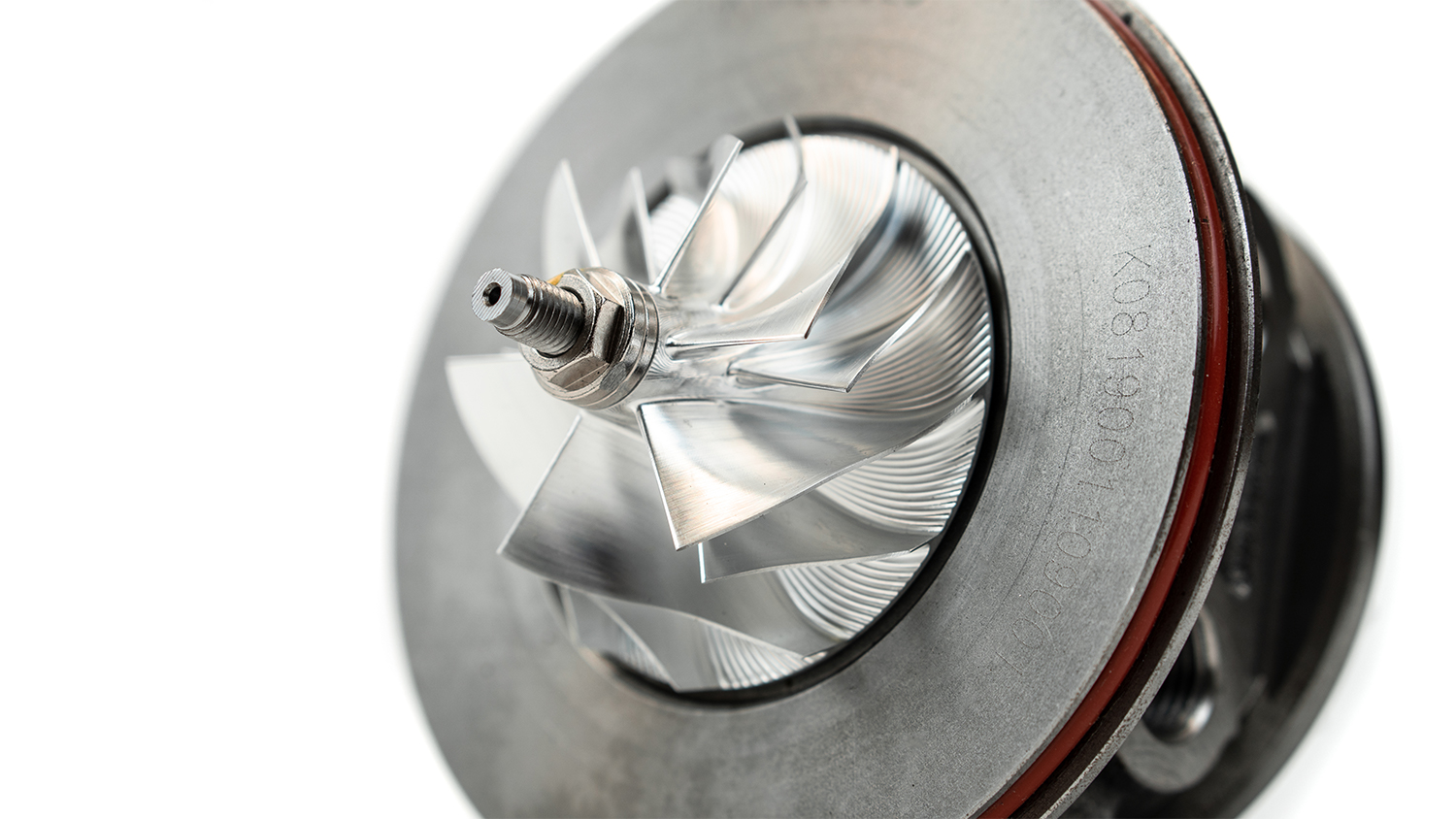 At the heart of the W2 turbo is our custom Mitsubishi Heavy Industries (MHI) style center section. For this turbo we wanted quick spool characteristics despite larger housings and we wanted to increase durability. We did this by taking aspects of both a TD04 and TD05 style CHRA.

The W2 retains the same wheel dimensions as the W1 but is now fitted to a larger shaft and journal bearing system. This allows the W2 to take increased boost pressure and flow. Along with a larger water jacket and a larger full-face thrust bearing the W2 is ready to take on the power.

For those looking to take the power and performance to an even higher level a ball bearing version of the W2 is now available.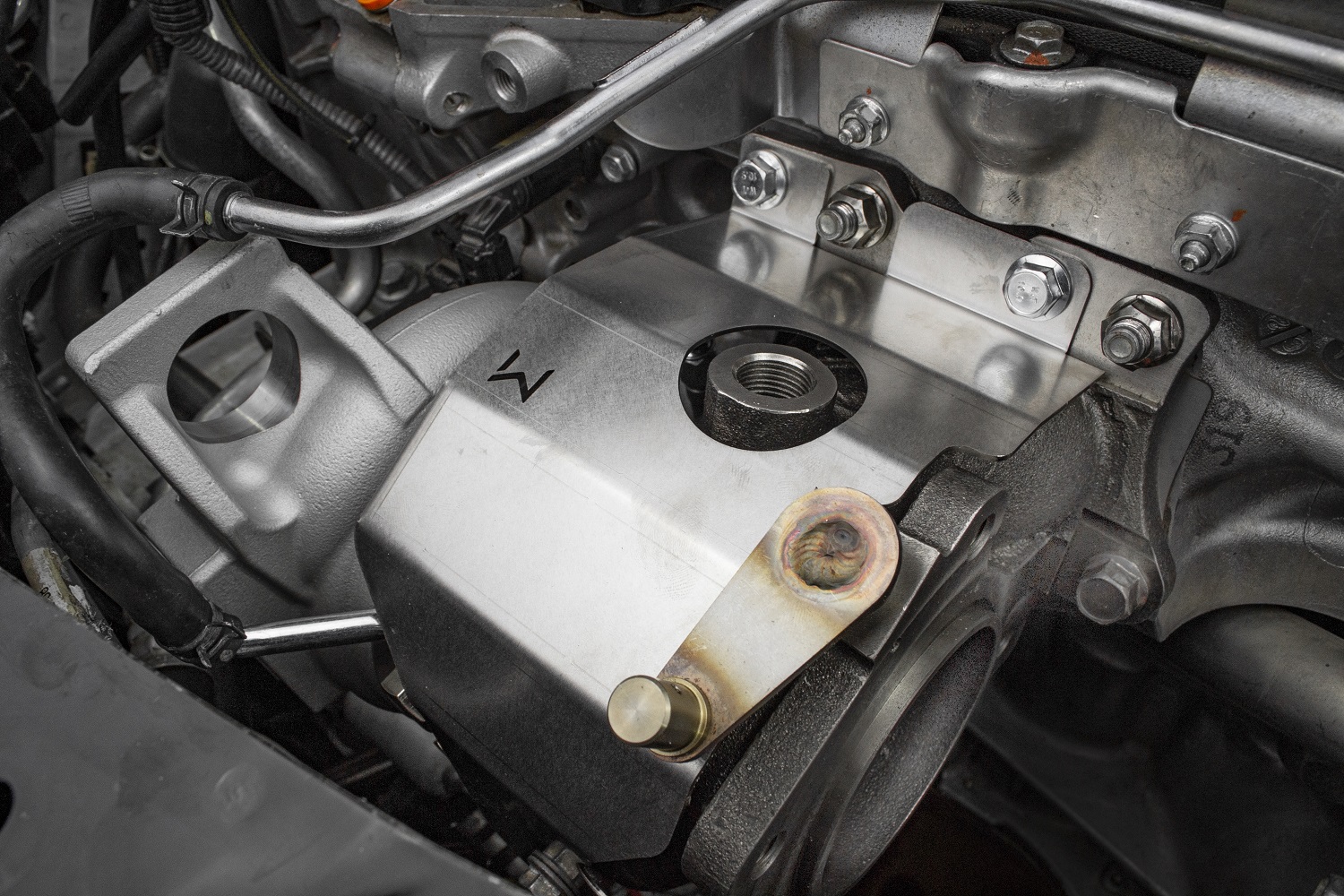 Just like everything we make, this turbo plays well with stock and most aftermarket components. The W2 is a 100% drop in turbo just like the W1. It is designed to work within the OEM constraints and the install is fully reversible should the need arise.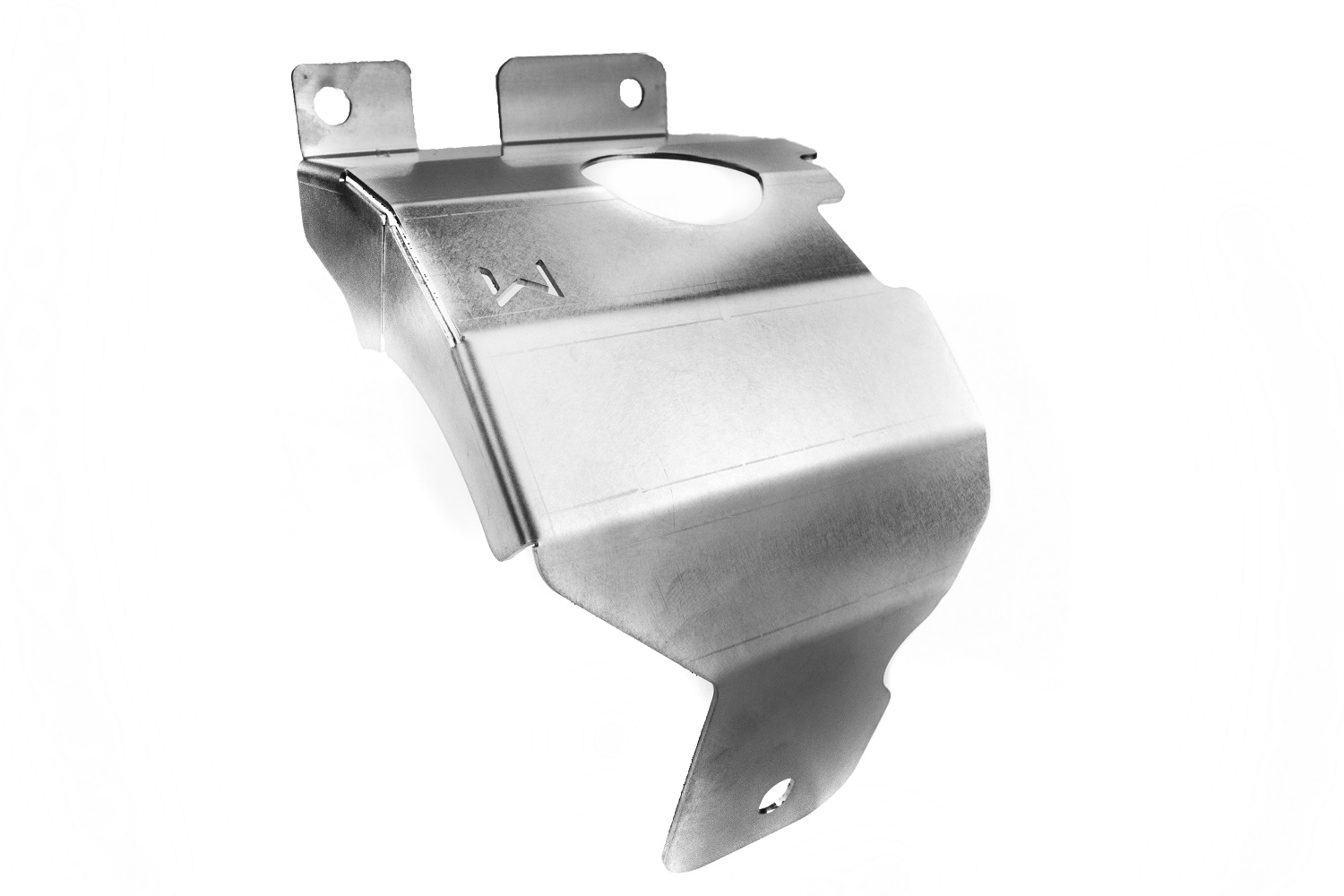 The larger turbocharger does create some space constraints. The OEM turbine heat shield cannot be used due to the increased turbine housing size. The heat shield is important and needs to be retained to keep other things from getting too hot.

Since you can't use the OEM one, we include a new one. It's formed from 16ga 304 SS and finished off with a laser-cut "W" logo so others know what you are rocking the best under your hood. This shield is a straight bolt on to the W2.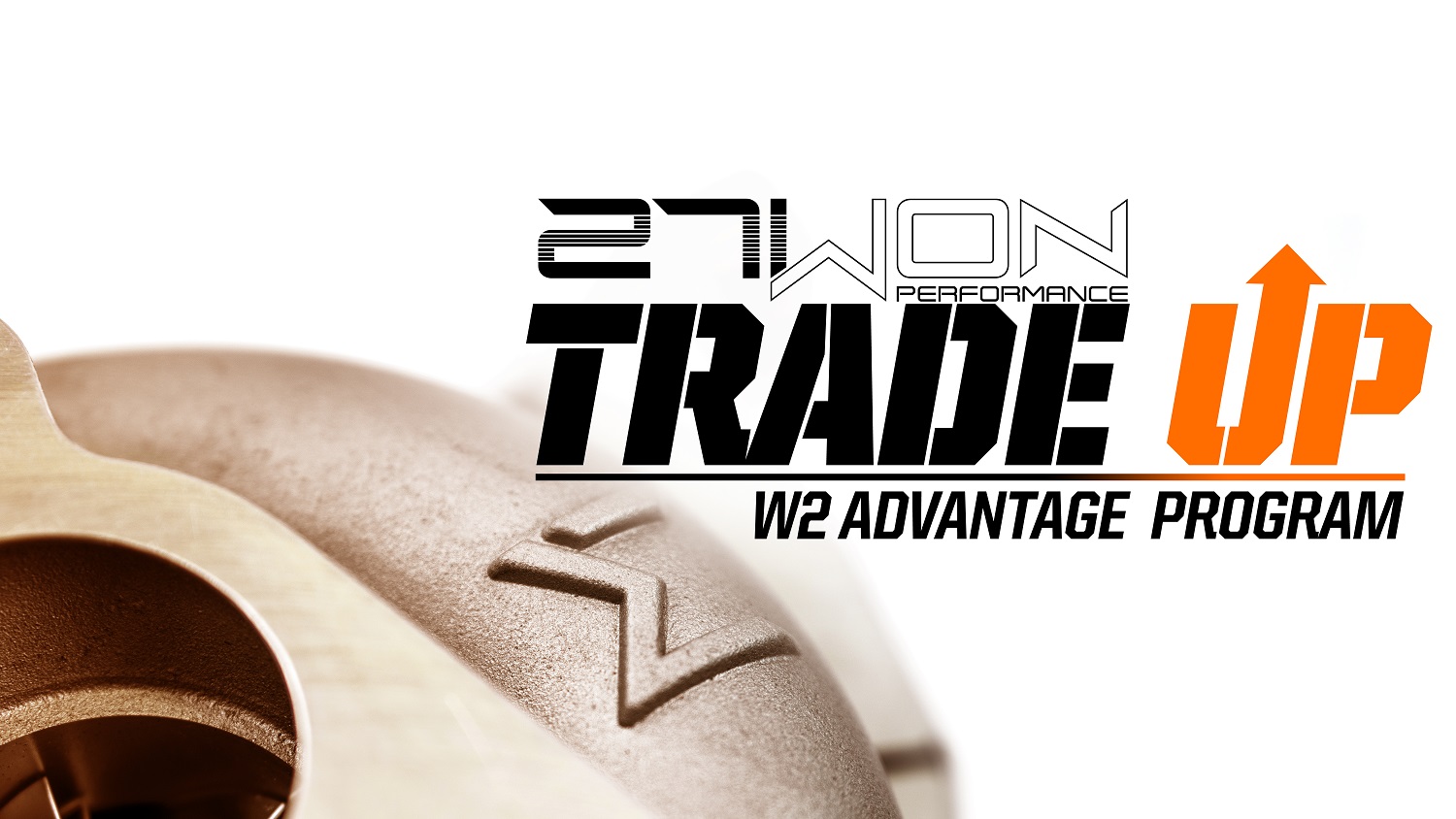 Ready to make more power but don't want to go through the hassle of trying to sell your used W1 on Craigslist? Introducing our W1 Trade Up Program. We are making it as easy as can be to upgrade from a W1 turbo to a W2 unit.

For a limited time, we will be taking your used W1 back and giving you up to $600. You can take your credit in the form of gift certificate that you can use for future shopping with us or if you prefer we'll give you a $500 refund toward the purchase of your W2. At checkout select "Yes, I want to Trade In my W1". If you live in the lower 48, we will include a shipping label with your new W2 to send us back your W1. Once everything checks out, you will get your credit. Don't worry if you live outside of the lower 48 states, you can still trade-in but you will be responsible for the return shipping of the W1. It's also possible to send in your W1 before you get the W2 and we'll apply the credit towards the purchase of your W2 on the spot.





The key to making more power from the W2 was to go big in certain places. One of the key areas that we went larger is in our cast stainless steel turbine housing. We changed the size of the scroll from a 0.50 A/R as found in an OEM turbo and bumped it up to a 0.65 A/R ratio.

Think of a larger A/R has drinking from a larger straw. By adding size here we can physically flow more exhaust gas and that helps our turbo make more power. Basically, you can take more drink in every sip. A larger turbine housing also decreases back-pressure in our exhaust system which helps the gases get out quicker and helps increase horsepower output as well.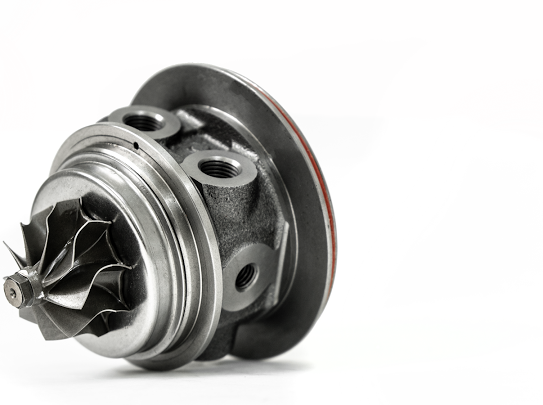 A 9-blade turbine wheel was chosen to help reduce rotational mass from that of an 11-blade unit. Clocking in at 61% larger than stock, this wheel allows for increased overall engine efficiency and is able to carry more power to redline. This specific blade count also helps keep back-pressure low in the housing compared to an 11-blade one.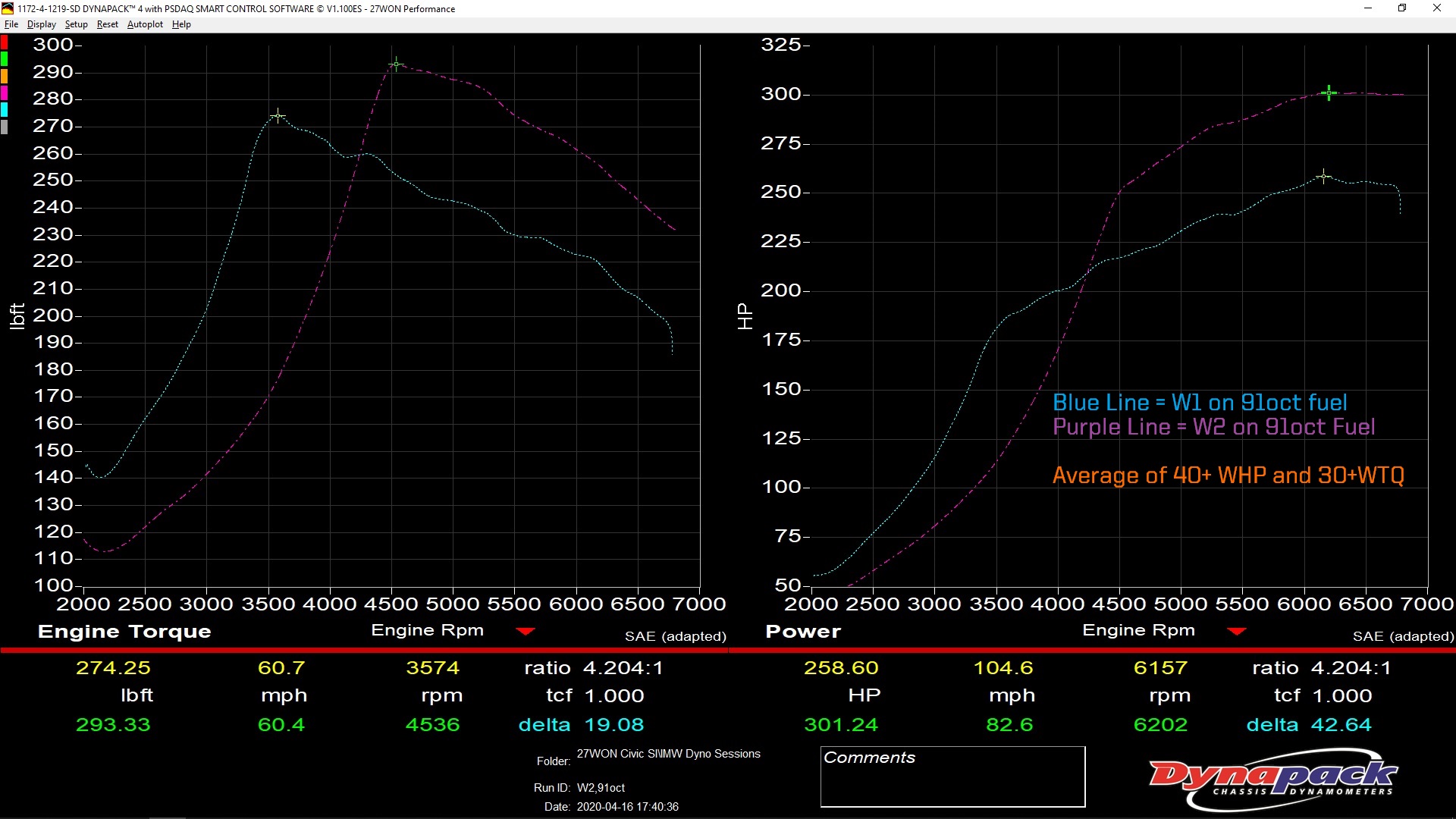 An obvious goal of the W2 was to raise the horsepower and torque limits above what the W1 could make. The W2 can make more than +45 WHP and +25 FT-LB of torque over the already impressive gains from the W1. Peak torque is found around 4000-4500 rpm depending on tuning and the W2 carries both more power and TQ to redline.

Looking at just one example (the graph above) you can see that everywhere after ~3900 RPM the W2 makes the extra sauce over the W1. This turbo will be best suited for those running full bolt-ons. Even more power can be had with ethanol fueling and a built engine block.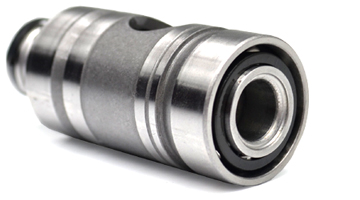 New for 2022 is a ball bearing version of the W2. You have the choice to buy your W2 with a 360 deg. full face journal bearing package which is ideal for street applications and light duty track days. For those looking for higher boost and more durability you can choose to upgrade to the W2 with a ball bearing CHRA. The BB package utilizes a high grade ceramic ball bearing to increase spool and reliability. Need help deciding which units is right for you? Check out our Pt 6. Design blog below.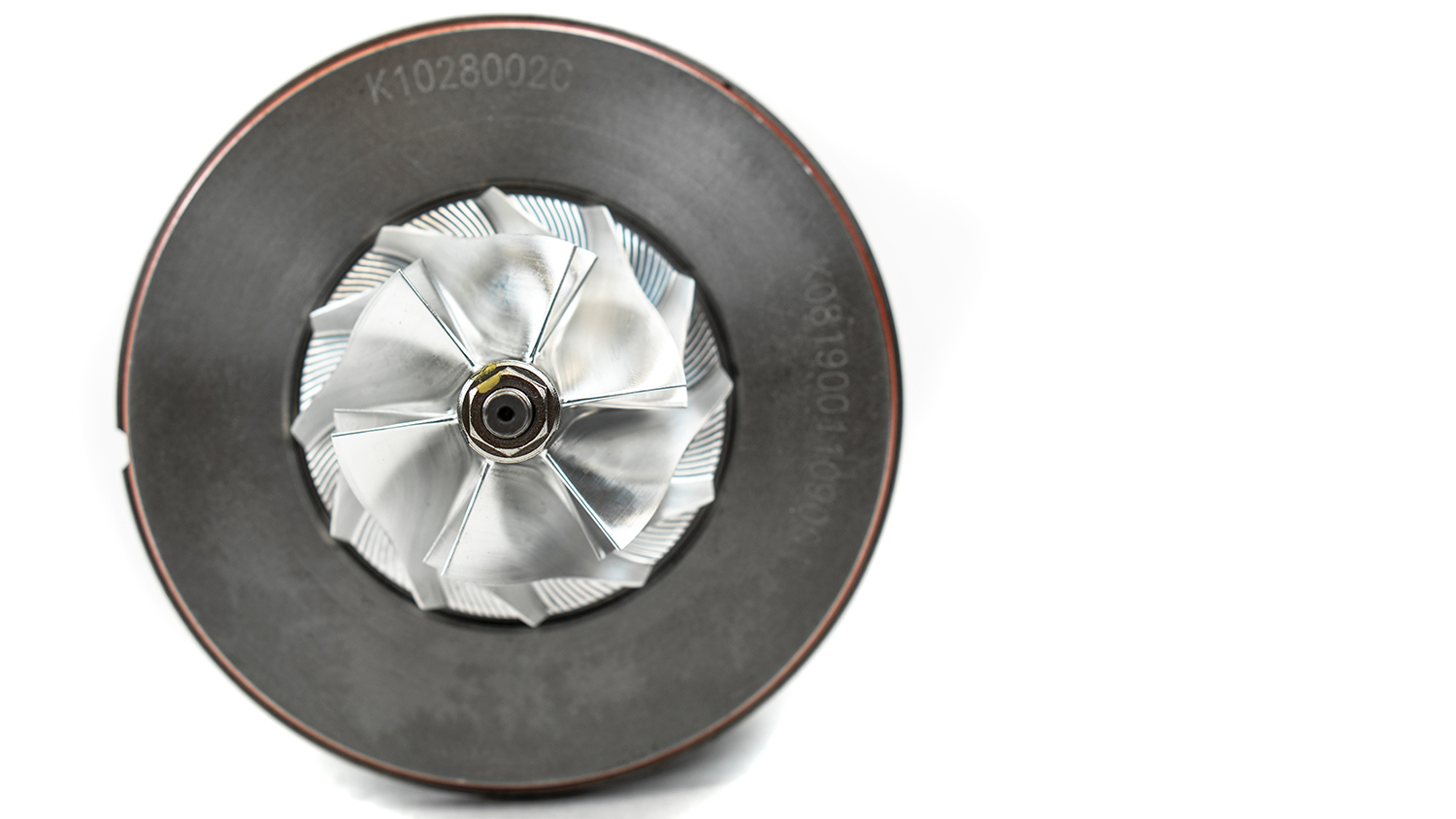 The compressor wheel utilizes a 6x6 CNC machined piece crafted from forged aluminum. Our wheel is over 59% larger than OEM and utilizes extended tip technology and increased blade height that help improve the amount of air the unit can ingest. Forged aluminum was used for its strength at speed.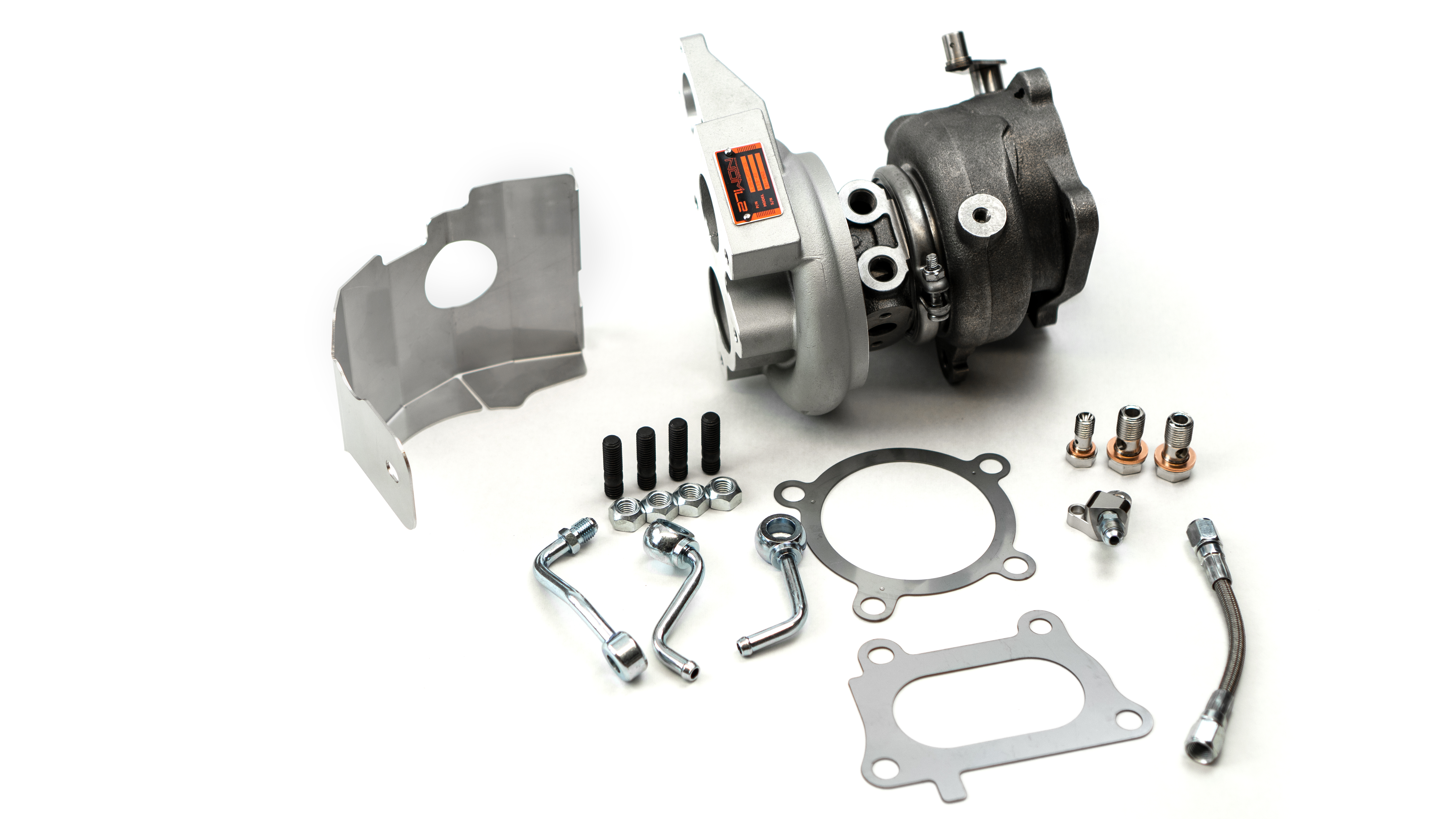 Brand new studs, gaskets, nuts, and lines are included with every turbo so you won't have to run to the hardware store. Pair this with our Dozuki app for some mobile installation instructions and you'll be calling yourself an expert turbo installer in no time.

Not recommended for CVT due to transmission torque limits
5W-30 engine oil required post install
Install requires removal of OEM hood prop bracket

 

(27WON version included)

One Year Limited Warranty
100% brand new unit, NO CORE CHARGE
Complete online installation instructions through the Dozuki App: Search "Performance Installs"
Install app downloads can be found here

 

Play Store

 

and

 

iTunes