Description
In the midst of power upgrades becoming more prevalent; it is easy to focus on horsepower and torque figures. However, your numbers don't mean much if you can't get the power to the ground effectively.
Enter the Rear Motor Mount…the performance part you didn't know you needed.
100% of the power your Honda Civic's engine creates must be applied to the axles/wheels/tires to get them rolling and your Civic moving; but what holds the engine in place? The rear engine mount (along with the other two mounts) have the demanding job of keeping the engine in your Civic SI in-place. Unfortunately, the OE engine mount quickly loses effectiveness as the engine power output increases.

If you find yourself fighting for traction and would like to improve throttle response then look no further, the 27WON Performance Rear Engine Mount is the performance upgrade just for you.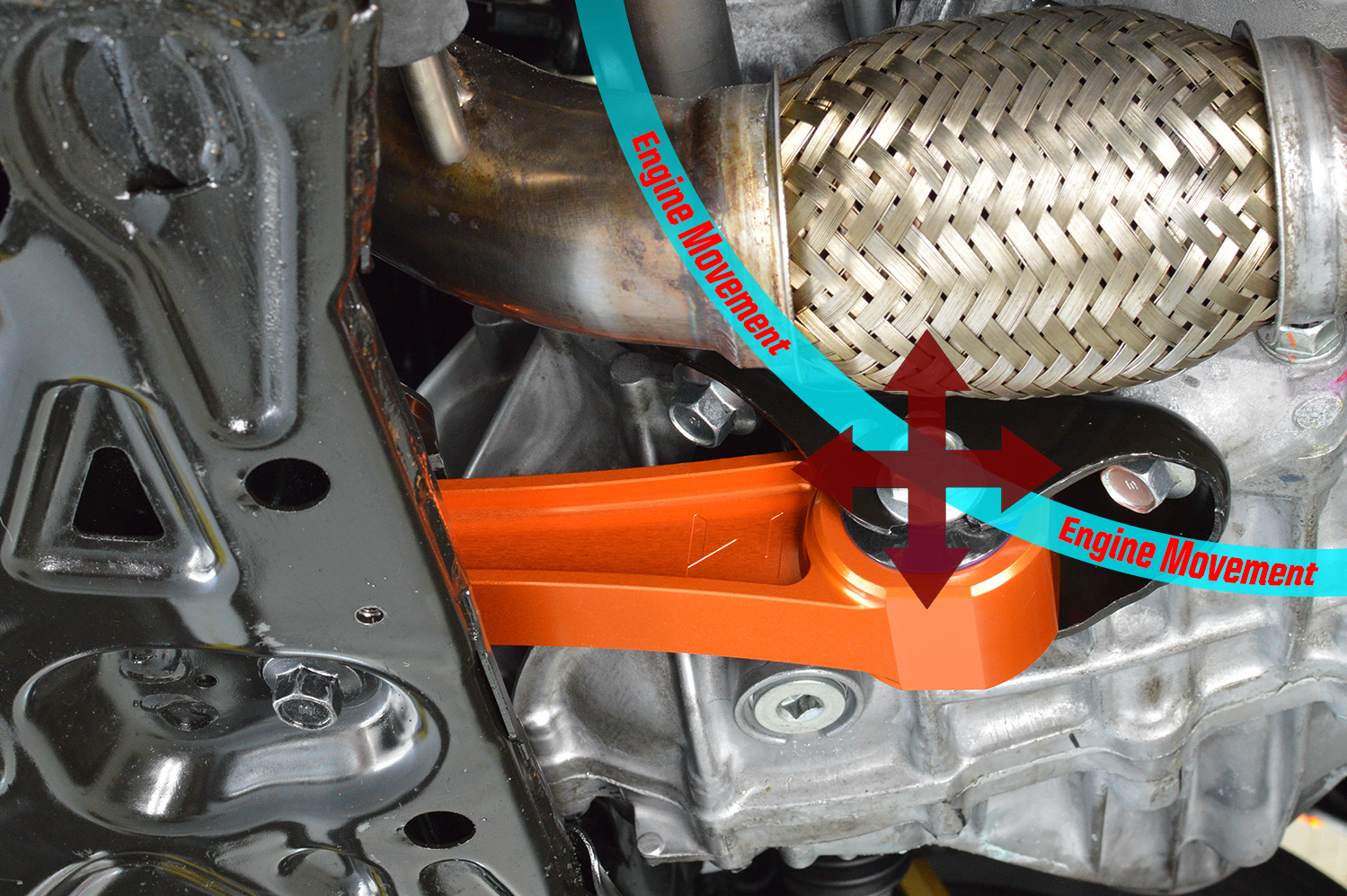 Compared to OE and other options on the market you may notice something is missing…or is it? With our design less is more; which is why our mount utilizes only one polyurethane isolated mounting point.
The mounting point between engine and RMM has a primary motion and secondary motion.
Primary

 

= rotational
Secondary

 

= up/down
The polyurethane mounting point on the engine reduces the primary rotational movement of the engine while still allowing a small amount of movement due to the polyurethane compressing.
The rigid mounting point connected to the chassis sub-frame eliminates the up/down motion that the engine follows while the engine rotates. This eliminates associated secondary vibration and thus reduces NVH. Check out the blogs below for more details.

In an effort to reduce weight and maintain strength, the 27WON Performance RMM utilizes an "I-Beam" style design (very similar to high performance connecting rods) to connect the two mounting points. This design provides a reduction in weight without a significant sacrifice in tensile and compressive strength. The weight savings add up to ~1/2 lb vs OE.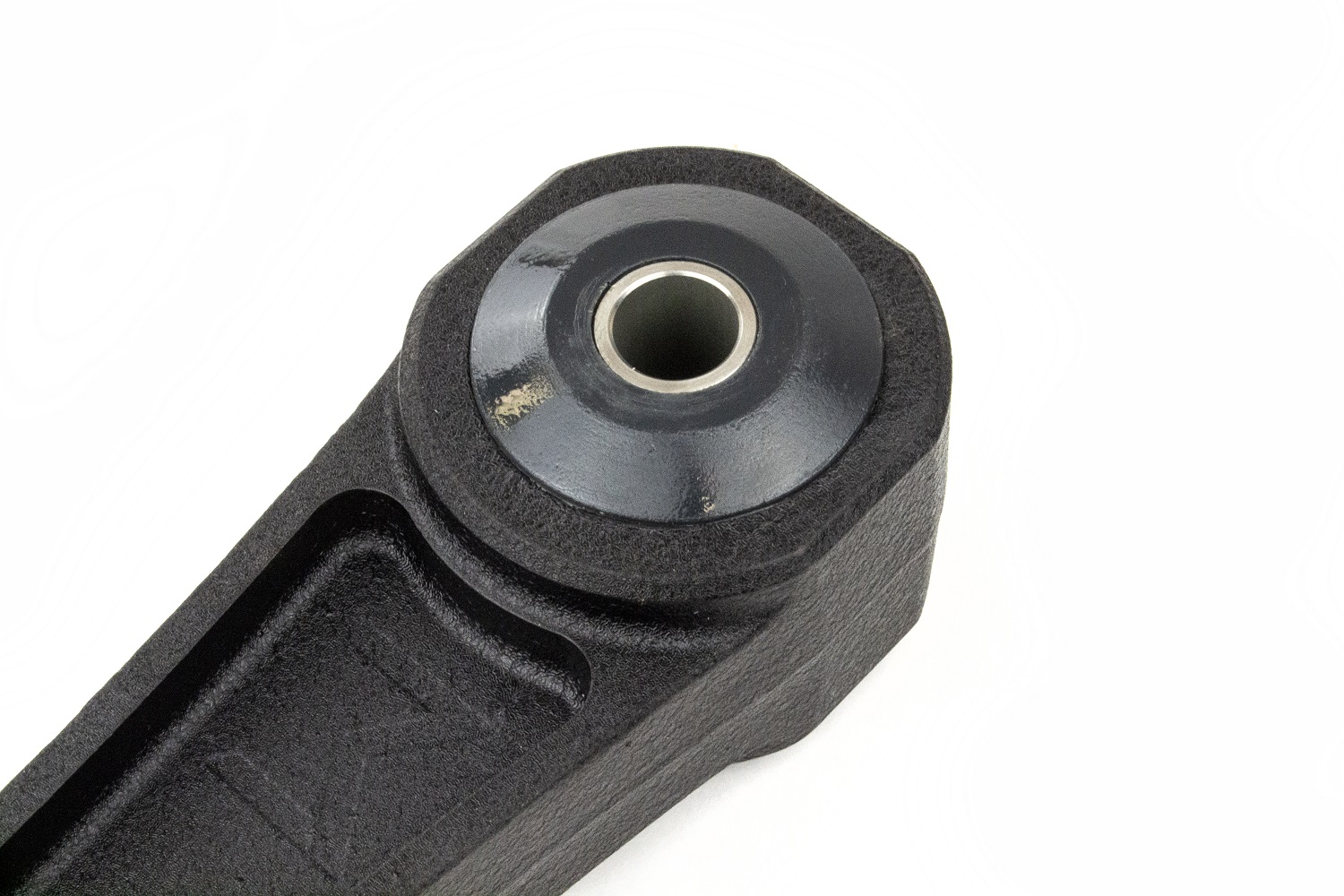 A noticeable bump up in performance (street) or leave it all on the track (race). The 27WON engine mount is available with 2 options for durometer hardness so you can select a mount that best suits your driving profile. Our 70A street gives a big drop in torque steer while being more civil in regards to NVH as compared to our 90A race. Our 90A race mount is for for those who put outright performance over comfort and can accept the extra NVH that gives them maximum performance.

Removal of aftermarket front pipes required for install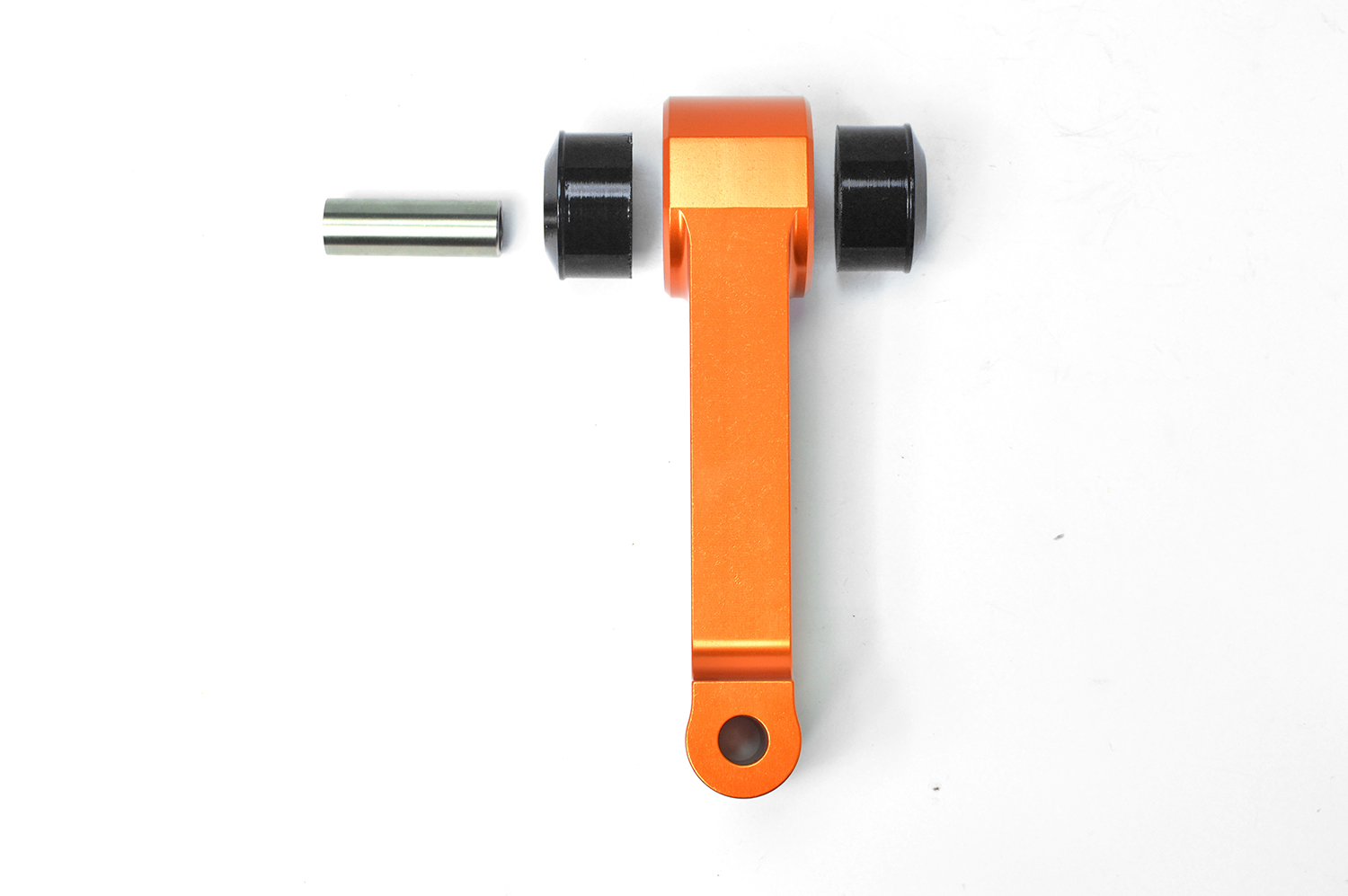 The steel sleeve within the polyurethane pucks is manufactured from 303 stainless steel for strength and corrosion resistance. The twin poly bushings are custom molded from a proprietary polyurethane blend. This material is chosen because it offers excellent performance in dynamic loading, shock absorption, and water environment, the exact conditions your engine mount will be subjected to.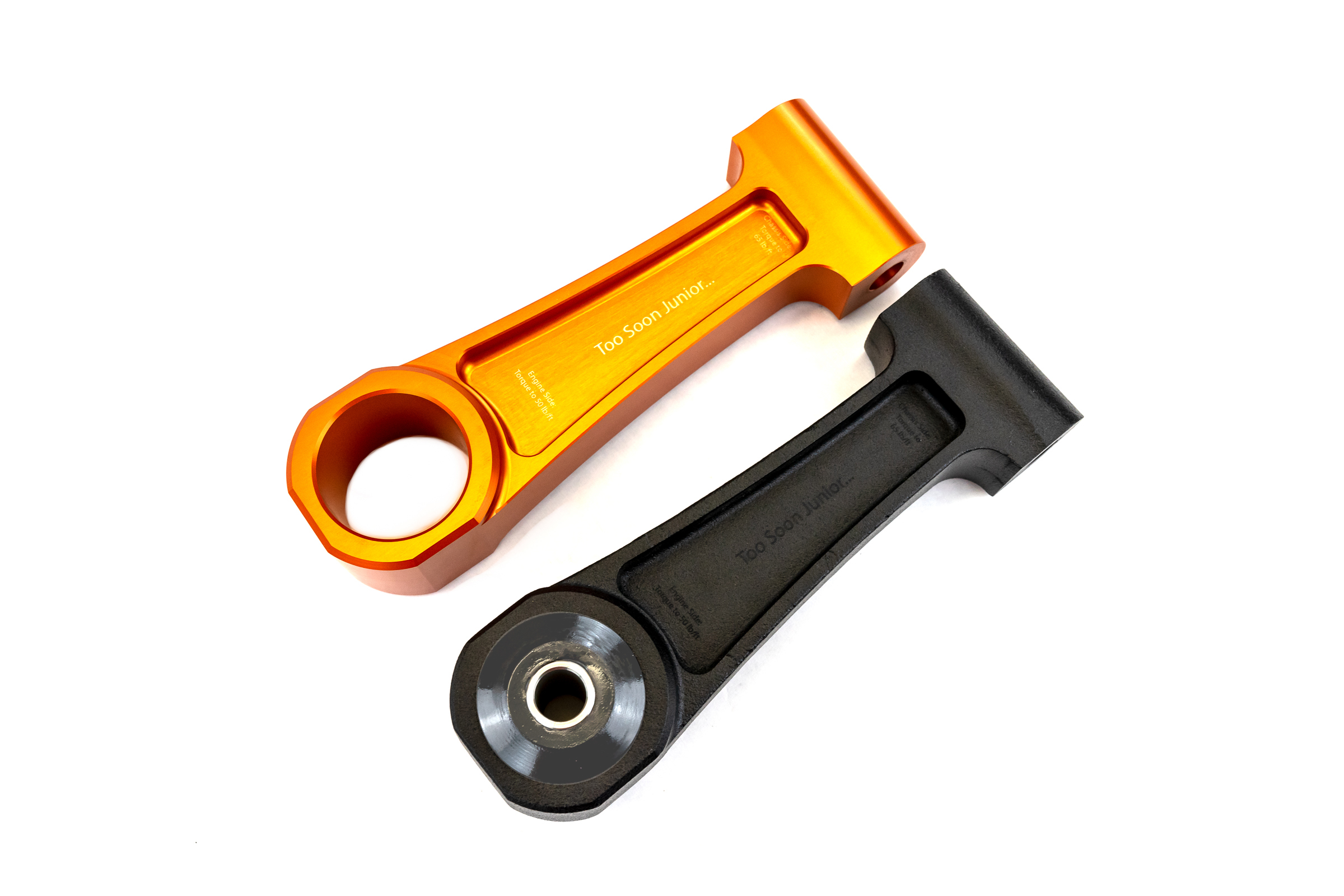 The body of the 27WON Race RMM is manufactured from two types of material depending on your choice. 6061-T6 billet aluminum for superior strength and weight or die-cast aluminum for a more budget friendly version. Both versions utilize our same CAD design to ensure a mount that will perform for your 10th gen Honda Civic.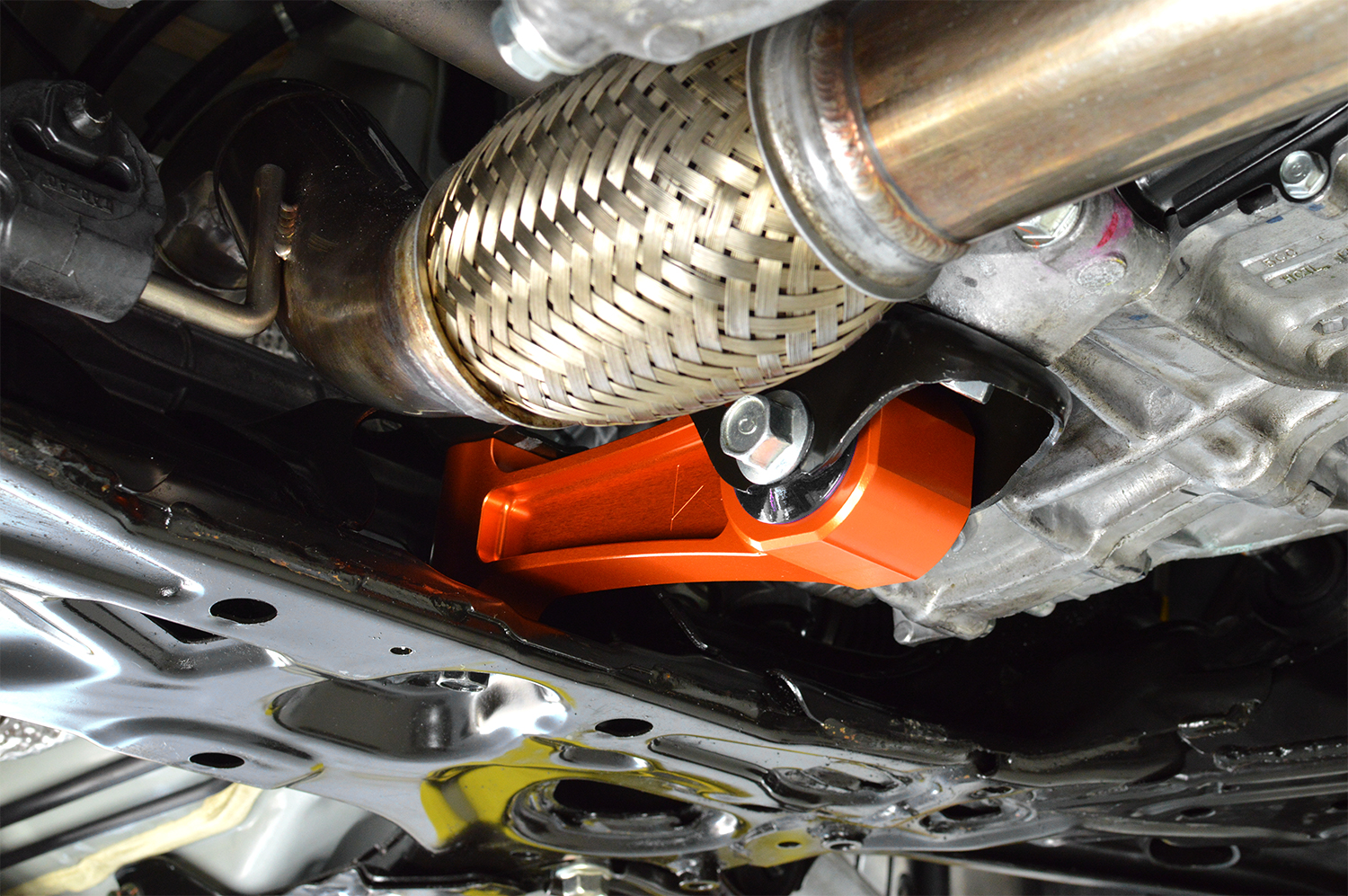 Noise, Vibration, & Harshness (NVH) is an evaluation of the various irritants that can be transmitted through the vehicle into the cabin and directly to the driver and passengers. OE engineers and designers spend countless hours reducing/eliminating NVH from vehicles, however, this sometimes comes with a compromise in performance and vehicle feedback. Not all NVH is created equal, an OE designer may consider turbo noise to be unwanted NVH, whereas a performance enthusiast may consider it a desired sound.
At 27WON when designing performance parts that may affect the vehicles NVH we strive to find the right balance of performance improvement and NVH increase. Ideally, we are able to create a performance part that does not affect NVH, but that is not always the case. Examples are exhaust systems, intake systems, engine mounts, suspension components…etc.
With the addition of a 27WON performance engine mount increased NVH will be an inherent part of the upgrade. While we do our absolute best to deliver a mount that works great and feels amazing some customers may find the higher levels of NVH to be too great. It is our guarantee that 100% of customers will love this mount. If for any reason you have any concerns with the mount simply reach out to us and our team will be sure to find a solution that works for you.

CHECK OUT THESE BLOGS FOR MORE ABOUT THE DESIGN OF OUR 2016-2021 HONDA CIVIC ENGINE MOUNT.
PART 1:
The OEM break-down
PART 2:
Stiffy
PART 3:
Your Vote Matters
---
Limited Lifetime Warranty
Designed and made in Vancouver, Washington, in the Pacific Northwest